Two of my favorite decor colors are red and black. I have black chairs in my kitchen and antique white cabinets. I love that combination. I have black lampshades in our living room with a few touches of red here and there.
I was watching Fixer Upper, one of my favorite shows on HGTV, a few weeks ago. Jo had found some beautiful red pendant lights while antiquing. I loved the finished look!
magnoliamarket.com Fixer Upper HGTV
This room is from Season 2 entitled, "The Tire Swing House"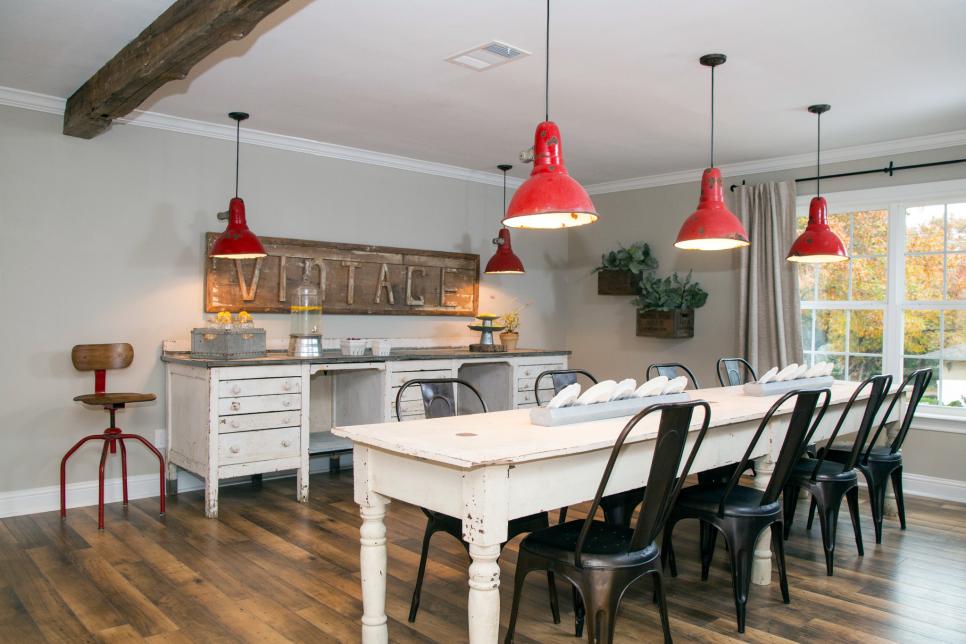 Different angle from Season 2, "The Tire Swing House".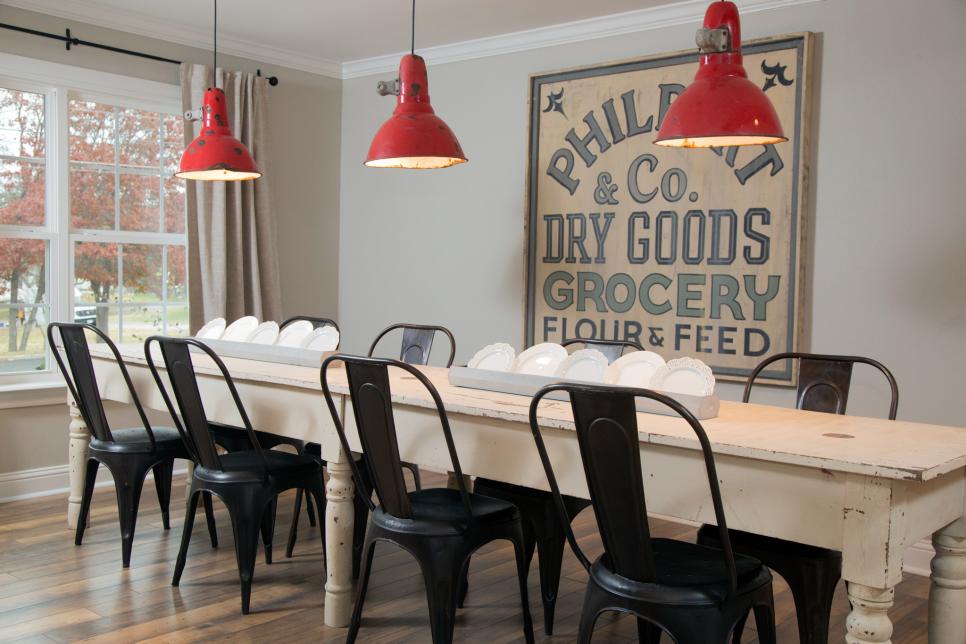 Fixer Upper HGTV - Season 2 "The Tire Swing House"
Red doors are my favorite, too!


lightingdirect.com $79.90





nellhills.com




Red and black complement each other so well. Do you like using certain colors in your home?

============================================================================

P.S.




On the blog,

www.theinspiredroom.net,

she offers the following advice on decorating. (/theinspiredroom.net/2009/06/09/the-best-decorating-advice-ever/)




"Every room could use a touch of black."

"Avoid hanging pictures too high, keep them at eye level (unless you are going to cover a large expanse of wall top to bottom)."
"Start with one inspiration piece (maybe a rug or a pillow) and build your room and color scheme around it."
"Choose your paint color last to complement everything else in the room."
"It doesn't have to MATCH, it just has to "go"…"
"Add a touch of whimsy and the unexpected."
"Pull the furniture out from all the walls."
"Mix things up.







http://www.houzz.com/ideabooks/25113835/list/every-room-needs-a-little-bit-of-black

This article also has some great advice.


Joanna Gaines tips for your home: https://magnoliamarket.com/simple-and-clean-in-2015/



Linking up to:
savvysouthernstyle.net
impartinggrace.com
stonegableblog.com
astrollthrulife.net