A couple of months ago, I watched as Kate Middleton left the hospital where she had been treated for extreme morning sickness -hyperemesis. As soon as I
saw
her, I could tell how sick she was feeling.
I had hyperemesis with each pregnancy and it was the most debilitating and extreme sickness I have ever experienced. There was absolutely nothing that would curb the nausea and the 24 hour a day sickness that I experienced. The doctors tried Unisom and Zofran but it made no difference at all. I tried ginger. I tried everything.I tried to eat crackers and ice chips. But nothing would stay down. I totally lost all appetite and could have cared less if I ever saw food again. In the end, it just had to be gotten through. I always ended up in the hospital at some point with severe dehydration, sometimes more than once. During one pregnancy, a PICC line had to be put in until I got over the roughest part.( A PICC line is an intravenous line that is put in to help you stay hydrated during the excessive vomiting.) But then, at the end of the fourth month, the symptoms would ever so slowly subside and I could begin to enjoy being pregnant. When I was about five or six months pregnant, I was always the happiest pregnant woman you would ever meet!
When I looked at Kate Middleton, I could almost feel her symptoms. I googled the address where I could send a note to her as well as the proper way to address her. Then I sent a short note to let her know that I was praying for her, that this sickness would not last, and that it would be worth it all in the end. I did feel a little silly taking it to the post office to be mailed. But I also know that it would have helped me if I had known someone else who had been through the same thing.
I did wonder if she would even see it. A couple of months went by and I forgot about it.
But two days ago, I received a note from Buckingham Palace!
I know that there were probably many of these notes mailed to well wishers and others who, like me, knew how she had been feeling and wanted to help. But it was very fun to receive it!
2 Corinthians 1:3 says, "...and the God of all comfort who comforts us in all our troubles
so that we
can comfort those
in any trouble with the comfort we ourselves have received from God."
If you are experiencing this kind of morning sickness, I just want to say to you, too, that it won't last forever. You will feel better in time. One day soon, you'll hold your beautiful baby in your arms and this hard time will be in the past.
Linking up to :
www.impartinggrace.com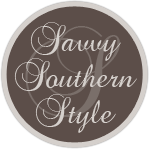 www.savvysouthernstyle.blogspot.com