When September rolls around, I love to begin baking anything pumpkin-y. This recipe comes from the November 2005 issue of Southern Living. (Notice those lovely fall colored nails holding the magazine - aren't they groovy?)
The dessert is called Pumpkin Crisp and I've been making it during this season for the past 7 years. It's easy to put together and so good with either whipped cream or ice cream.
Here are a few of the main ingredients.
The recipe is as follows:
1 15 oz. can pumpkin
1 cup evaporated milk
1 cup sugar
1 tsp. vanilla
1/2 tsp. cinnamon
1 box butter-flavored yellow cake mix
1 cup chopped pecans
1 cup melted butter
Stir together first 5 ingredients. Pour into a lightly greased 13 x 9 pan. Sprinkle the dry cake mix evenly over the pumpkin mixture; sprinkle evenly with the chopped pecans. Drizzle melted butter evenly over pecans.
Bake at 350 degrees for 1 hour to 1 hour and 5 minutes OR until golden brown. Remove from oven and let stand for 10 minutes before serving. Serve warm with whipped cream (sprinkled with nutmeg) or ice cream.

I add pecans to only half the pan since my kids aren't fond of nuts




Finally!


Since I haven't posted a blog in a couple of weeks, I thought I'd add a few more photos for you to look at.
This beautiful bouquet was given to me by my son, Evan, who saw them at the Farmer's Market and knew I'd like them. Aren't they pretty? I don't know what the puffy, round flowers are called.
It's starting to feel cool and fall-like outside. I snapped a picture of some flowers on the deck.
Last, but not least, my favorite candle has always been Yankee Candle's Buttercream. I love having one burning in the kitchen on a cool fall or winter's day.
I hope you enjoy the dessert and these lovely days of fall. I was in Target yesterday and guess what? There was one aisle with Christmas cards displayed already! Yippee and Happy Fall, y'all!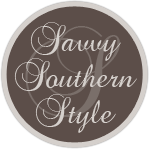 Linking up to
www.homestoriesatoz.com
and
www.savvysouthernstyle.blogspot.com
and
www.impartinggrace.com
www.frenchcountrycottage.blogspot.com
diyshowoff.com