A friend gave me this recipe several years ago and it is such an easy summertime dessert. If you like the combination of chocolate and raspberry as I do, then I think you'll love this.
You will need
one ready made chocolate pie crust
( I usually find these by the puddings and jello).
1 8 oz Cool Whip - thawed
1 container raspberries
1 cup semi-sweet chocolate chips
2 tsp. oil (not shown)
Combine 2 tsp. oil and chocolate chips in a bowl. Microwave for 1 minute and 30 seconds, stirring once or twice. Stir well after taking it out of the microwave to make sure all chocolate pieces are melted. Fold in a container of thawed Cool Whip into the melted chocolate, then fold in raspberries. Place this mixture into the pie crust and refrigerate for 2 hours or in freezer 1 hour. Garnish with raspberries. (You can also store this pie in the freezer for up to 3 months and pull out whenever you need a quick dessert.)
It only has 5 ingredients and you never have to turn the oven on! Refreshing, cold, and delicious!
P.S. Take a look at a little visitor we had on the deck while I was making this pie.
WHAT IS IT???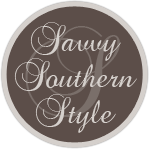 Linking up to
www.homestoriesatoz.com
www.savvysouthernstyle.blogspot.com
www.impartinggrace.com
and
www.frenchcountrycottage.blogspot.com
kellyskornerblog.com
gooseberrypatch.typepad.com/blog